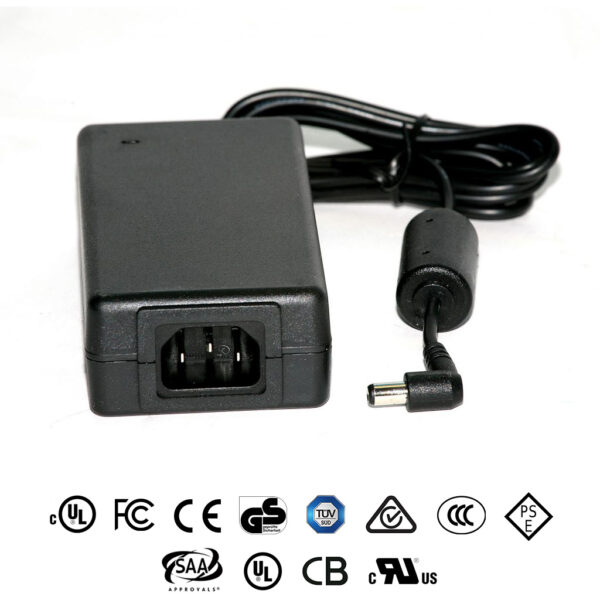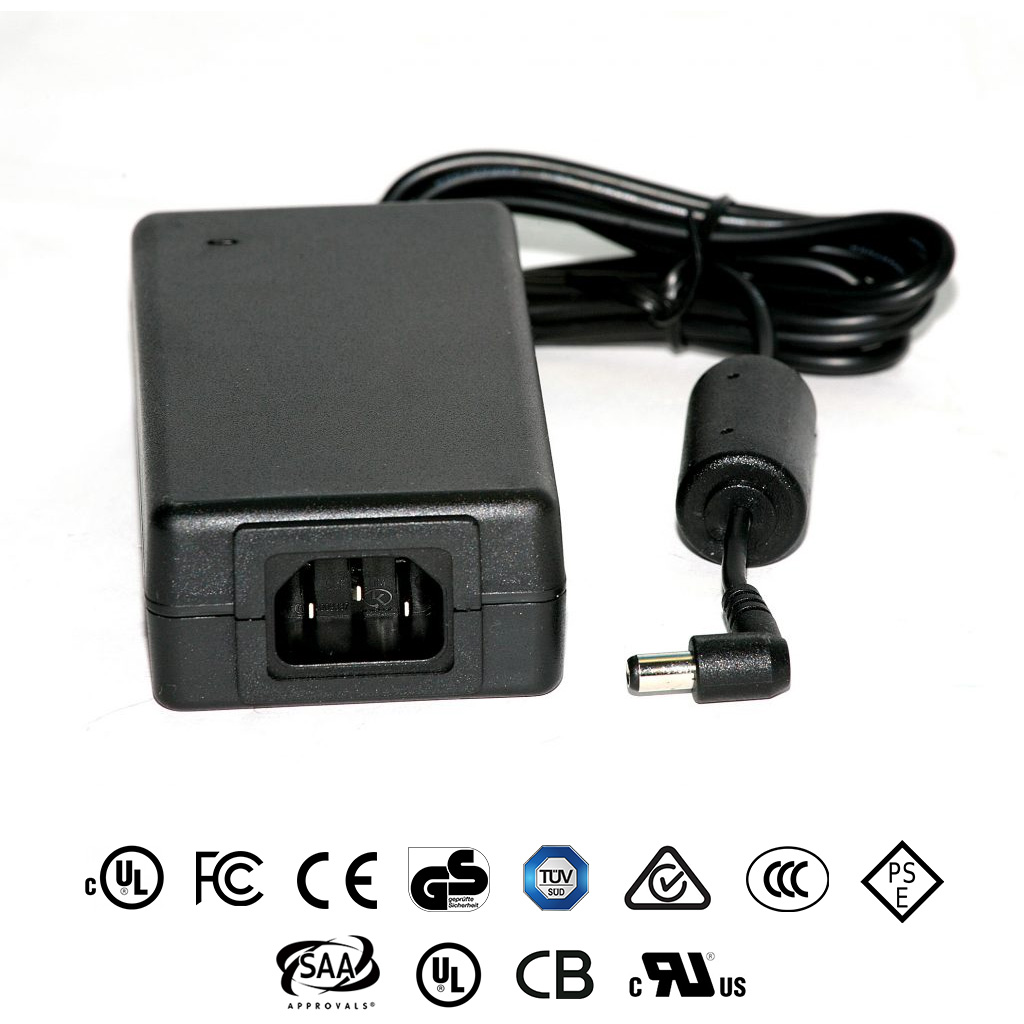 External Power Supplies
FEATURES:
90-264 VAC Universal Input
Output Voltage Options from 3.3-50 VDC
Models from 3-250 Watts
Large Selection of Standard Output Connectors
Efficiency Levels V & VI – CoC Tier 2
Worldwide Safety Approvals
Desktop 2 & 3 Pin AC Input Options
Special Connectors, Colors, & Cable Lengths are All Available at Standard Pricing and Low MOQs
Description
Jasper's External Power Supplies and IEC Power Adapters are available from 5W-150W, with single and multiple outputs. Fixed and detachable I/O cords are available, as are Standard and Custom configuration External Power Adapters. Please feel free to contact us for any further information about your application so we can offer a solution.
| Model # (Click for data sheet) | Watts | Type | Size (mm) | Safety Approvals | O/P Voltages | Level VI | Get Quote |
| --- | --- | --- | --- | --- | --- | --- | --- |
| SAW06F-USB | 6W | Wallmount | 57 x 26 x 39mm | cUL, FCC | 5-24V | Yes | |
| SAW06D-USB | 6W | Wallmount | 57 x 26 x 39mm | cUL, FCC | 5-24V | Yes | |
| SAW09 Series | 9.6W | Wallmount | 57 x 39 x 26mm | cUL, FCC | 5-24V | Yes | |
| WRG10F Series | 10W | Wallmount | 62 x 46 x 27mm | cUL, CE, FCC | 9-12V | Yes | |
| SAW12-USB | 12W | Wallmount | 41 x 27 x 27mm | cUL, FCC | 5V | Yes | |
| SAW12 Series | 12W | Wallmount | 59 x 41 x 26mm | cUL, FCC | 5-24V | Yes | |
| ICP12 Series | 12W | Wallmount | 59 x 41 x 26mm | cUL, FCC, GS, CE | 3-36V | Yes | |
| VEG15B-120F | 15W | Desktop | 76 x 44 x 26mm | cUL, CE, FCC | 12V | Yes | |
| JE1 | 18W | Wallmount | 79 x 58 x 32mm | cUL, TUV, CE | 5-24V | Yes | |
| VEG20C-120F | 20W | Desktop | 94 x 44 x 32mm | cUL, FCC, CE | 12V | Yes | |
| ICP30 Series | 30W | Wallmount | 71 x 43 x 31mm | cUL, GS, C-Tick, CCC | 5-36V | Yes | |
| CGSW30 Series | 30W | Desktop | 92 x 45 x 27mm | cUL, CE, GS, PSE, CCC | 9-36V | Yes | |
| SAW30 Series | 30W | Wallmount | 75 x 52 x 23mm | cUL, CE, GS, C-Tick | 9-24V | Yes | |
| SAW36 Series | 36W | Wallmount | 97 x 45 x 32mm | cUL, CE, SAA, C-Tick | 5-24V | Yes | |
| CGSW48 Series | 48W | Desktop | 97 x 45 x 35mm | cUL, CE, FCC | 12-24V | Yes | |
| HEMG56 | 50W | Desktop | 110 x 58 x 32mm | UL, CB, CE | 12-48V | Yes | |
| HEMG76 | 76W | Desktop | 124 x 62 x 32mm | UL, CB, CE | 12-48V | Yes | |
| VAN90C | 90W | Desktop | 150 x 60 x 31mm | cUL, CE, FCC | 24-54V | Yes | |
| HEMP106G | 100W | Desktop | 150 x 60 x 34mm | UL, CB, CE | 12-48V | Yes | |
| VEG120C | 120W | Desktop | 169 x 37 x 20mm | cUL, GS, CE | 24V | Level V | |
| HEMP152G | 150W | Desktop | 150 x 60 x 34mm | UL, CB, CE | 12-48V | Level V | |
| HEMP252G | 250W | Desktop | 189 x 95 x 48mm | cRLus, CB, RMR | 12-48V | Level V | |