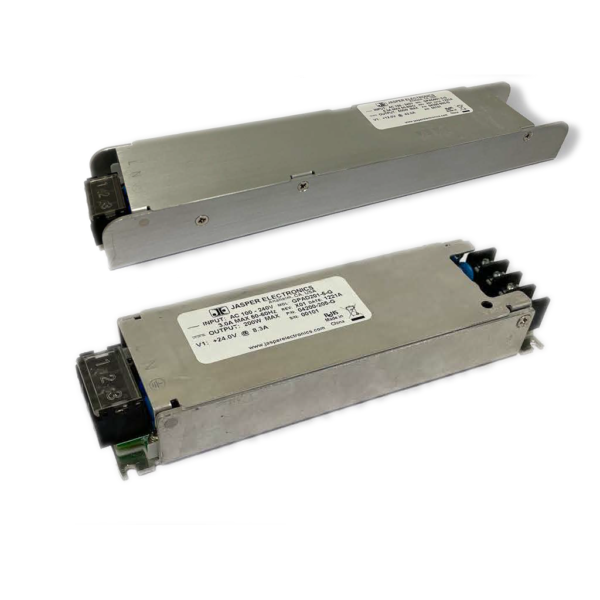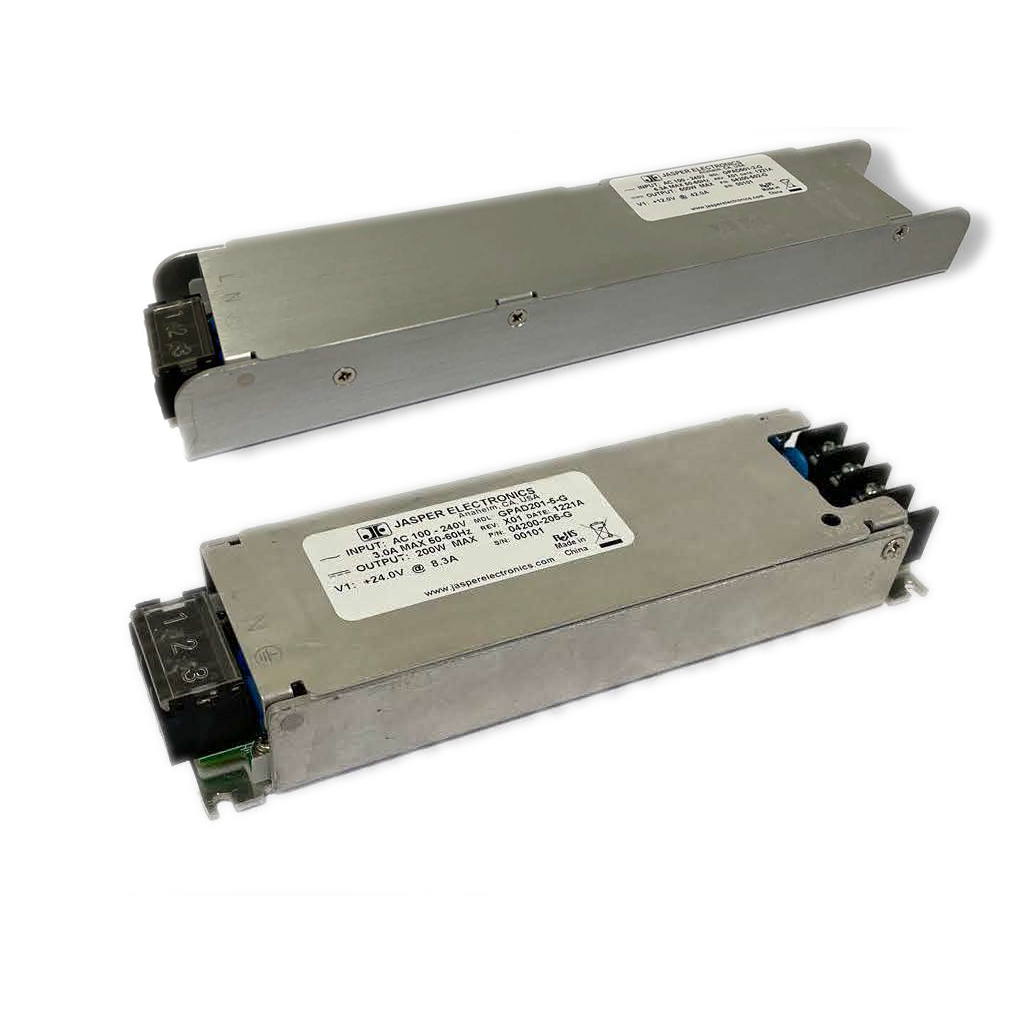 GPAD-Series Convection / Conduction Cooled Power Supplies
FEATURES:
Wide operating temperature: -20 to +70°C
Power factor: ≥0.95
Output over voltage, over current, short circuit and over temperature protection
Flame retardant and moisture-proof design
Low leakage current ≤0.7mA
LED Lamp working status indication
High efficiency
Compact size of 255x50x30mm (LxWxH)
Two supplies can be used in parallel
No Fan Power Supplies
Description
Jasper's highly efficient and compact Low-Noise (Fanless) Convection / Conduction Cooled Power Supplies are the ideal choice for low-voltage, high-current, high-power density applications including medical equipment, IT, sensitive electronics, and other applications where audible noise and maintenance must be kept to a minimum. Because there are no fans to fail or require periodic cleaning, maintenance is reduced and MTBF is enhanced. These fanless power supplies can also be optionally ruggedized against shock, vibration, and humidity to meet MIL-STDs such as MIL-STD-810 and MIL-STD-167 for military applications. Jasper GPAD-Series supplies, available from 200-500 Watts continuous output power, can be used in either convection cooling or conduction cooling configurations. The factory recommends conduction cooling when used in ambient temperatures over +50°C. All models have a 3 year warranty.